About Trisha Arlin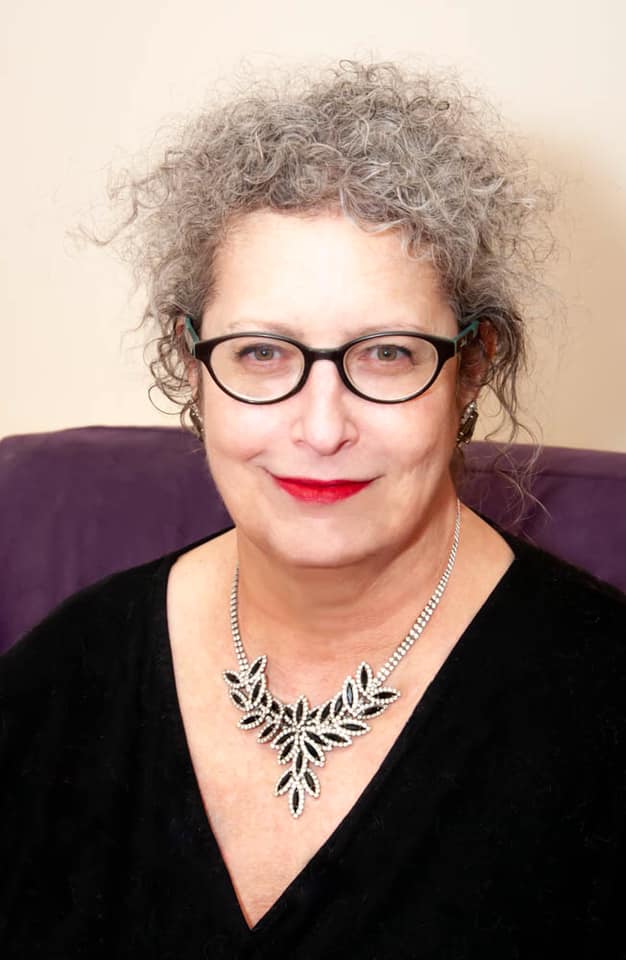 Trisha Arlin is a writer, performer and student of prayer in Brooklyn, NY and, since September 2012, a part-time student at the Academy of Jewish Religion (AJR).

Trisha was the Liturgist-In-Residence during the National Havurah Committee's 2014 Summer Institute, served as Scholar-In-Residence at Temple Beth Israel-The West in Cleveland, Ohio; Adath Shaom in Morris Plains, New Jersey and speaker/reader at Sinai Free Synagogue in Mount Vernon, NY. She has taught her class, Writing Personal Prayer, at Kolot Chayeinu and Temple Beth Emeth in Brooklyn, Shavuot Across Brooklyn and the 2014 NHC Summer Institute.

Trisha received a BA in Theater from Antioch College in 1975 and MFA in Film (Screenwriting) in 1997 from Columbia University School of the Arts. In 2009/2010, Trisha was an Arts Fellow at the Drisha Institute. In 2011, she graduated from the sixth cohort of the Davennen Leadership Training Institute (DLTI).

In 1997, Trisha joined Kolot Chayeinu/Voices of our Lives, a progressive unaffiliated congregation in Brooklyn NY where she frequently presents the first drafts of her work.
Trisha's liturgy has been used at services and ritual occasions at venues of many denominations around the country, including Kolot Chayeinu and Union Temple (Brooklyn, NY) , Makor (Long Island, NY), Bnai Keshet (Montclair, NJ), Lev Matanot (Toronto, CA), Beth Israel-West Temple (Cleveland, OH), NHI Summer Institute, Adath Shalom (Morris Plains, NJ), Temple Chai (Phoenix, AZ), Moishe House website, Sinai Free Synagogue (Mt. Vernon, NY), Congregation Ner Shalom (Woodbridge, VA), Temple Emanuel (Franklin Lakes, NJ), Temple Isaiah (Palm Springs, CA), Addison County Jewish Congregation (Middlebury, VT), Columbus OH JCC, First Unitarian Church (Wilmington, DL), Kol Hai (New Paltz, NY), Congregation Kol HaNeshema (Sarasota, FL)
Publications
"PLACE YOURSELF: WORDS OF PRAYER AND INTENTION", by Trisha Arlin, a collection of new liturgy and kavannot.  Foreword by Rabbi Jill Hammer, Artwork by Mike Cockrill. 2019 Dimus Parrhesia Press
"Hagar's Prayer", JOURNAL OF FEMINIST STUDIES IN RELGION, Issue  35.1, May 2019
"All Our Grudges:  An Alternative Kol Nidrei" in upcoming SEDER TEFILLOT, FORMS OF PRAYER: PRAYERS FOR THE HIGH HOLYDAYS  9th Edition.  Published by The Movement for Reform Judaism, The Sternberg Centre for Judaism, 2020 (?)
"An Interesting Experiment:  This is The Ritual" in upcoming revision of B'CHOL LEVAVACHA, CCAR Press, 2019
"There Is No Other:  Aleinu" in RENEW OUR HEARTS: A SIDDUR FOR SHABBAT DAY, Published by Bayit and Ben Yehuda Press, due 2019
"Yizkor For the Ambivalent" in BESIDE STILL WATERS, A JOURNAL OF COMFORT AND RENEWAL,  ed. Rachel Barenblatt,  2018 by Bayit and Ben Yehuda Press
"Emet: Truth – Established and Otherwise" in A POET'S SIDDUR, ed. Rick Lupert,  Ain't Got No Press, 2017
"Choosing a Siddur In a Pluralistic Environment", co-written with Rabbi Ellen Lippmann, in STUDIES IN JUDAISM AND PLURALISM, ed. Leonard Levin, Ben Yehuda Press 2016
"Kavannah Before Shofar Blowing" in STUDIES IN JUDAISM AND PLURALISM, ed. Leonard Levin, Ben Yehuda Press 2016
"We Eat First" Article co-written with Rabbi Ellen Lippmann in THE SACRED TABLE,  edited by Mary L. Zamore, CCAR Press 2011
Online
Trisha Arlin: Words of Prayer and Intention http://triganza.blogspot.com/
Open Siddur Project, opensiddur.org
In Performance: https://www.youtube.com/watch?v=nYBrxmL-P-8
Honors
Liturgist In Residence, NHC Summer Institute, 2014
AJR Rabbi Herschel Matt Creative Liturgy Award, 2014
AJR Chana Timoner Creative Liturgy Award, 2013
Screenwriting Fellowship, Columbia Graduate School of the Arts, 1993
Trisha Arlin: Prayers and Intentions Facebook Page